Join me in praying and fasting for 10% or more of the Muslim world to be swept into God's family over the next 10 years!  We'll pray the last Thursday of each month.
I'll send you text and email reminders each month and also the specific prayer focus for each month.
If you're in, forward your cell number and email address to P.LaHaie@FrontiersUSA.org.
I believe with all my heart that one day, in the age to come, Muslims will come up to you thank you for your link in the chain that reached them!
Perry LaHaie
PO Box 60670
Phoenix, AZ 85082-0670
800.968.8930
perry@perrylahaie.com
music that captures a vision of the beauty of God and His heart for nations
The Family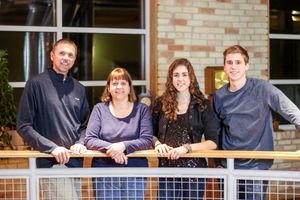 Teresa and I have two adult children are Kali and Taylor.  They are both emerging worship leaders in their own right.  Teresa earned her Master of Social Work degree from Michigan State and served for several years as a Special Education Administrator in Michigan. 

Now she's serving as program coordinator for Family Services at Community Mental Health in Holland, MI.  She serves the least of these, especially the kids in these families.